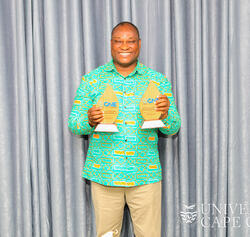 The Vice-Dean of the School of Sustainable Engineering (SSE) under the College of Agriculture
A member of staff of University of Cape Coast (UCC) took center stage at the 2022 Youth Conference organized by the United Nations in Johannesburg, South Africa after emerging first in the Intercontin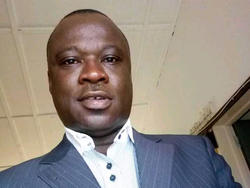 APNI sponsors Prof. Kwame Agyei Frimpong for Executive Masters Programme in Precision Agriculture
The Vice-Dean of the School of Agriculture, Prof.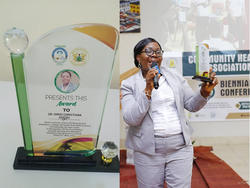 Dr. Christiana Asiedu wins Award 
Dr. Christiana Asiedu, a senior lecturer at the School of Nursing and Midwifery has been honoured for her contributions to Nursing and Midwifery education and research.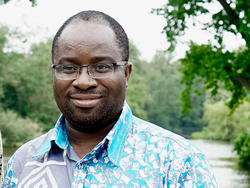 Professor Frederick Ato Armah Jointly Wins The 2020 Prose Award
Professor Frederick Ato Armah, the Director of the Directorate of Research, Innovation and Consultancy (DRIC) has won the 2020 Publishers Awards for Professional and Scholarly Excellence (PROSE) Award in Environmental Science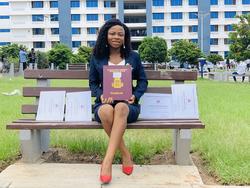 UCC Alumna Wins Overall Best Candidate for 2021 ICAG Graduation
An alumna of UCC, Ms. Mmabila Deborah Azika, has been adjudged the overall best candidate for the 36th Institute of Chartered Accountants, Ghana (ICAG) Graduation Ceremony.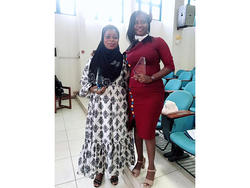 CIPS Presents Awards to Two UCC Students
The Chartered Institute of Procurement and Supply (CIPS) Ghana Office, has awarded two students who graduated from the School of Business last year with MSc. Procurement and Supply Chain Management for their outstanding performance.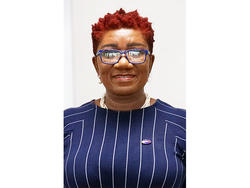 IEPA Head of Communications & Public Relations Named Among Top 10 Women in PR in Ghana
The Head, Communications & Public Relations of the Institute for Educational Planning and Administration (IEPA), UNESCO Category II Centre at University of Cape Coast, Nana Efua Rockson, has bee
Pages