You Want a University that Prepares You for the Future.
You Need University of Cape Coast.
Join us at CapeVars where you'll prepare for a successful career while we prepare you for life. With over 210 programs of study, modern facilities, and our accomplished tutors, University of Cape Coast will equip you to enter a competitive job market. Learn, develop, and grow at CapeVars so you can positively impact the society.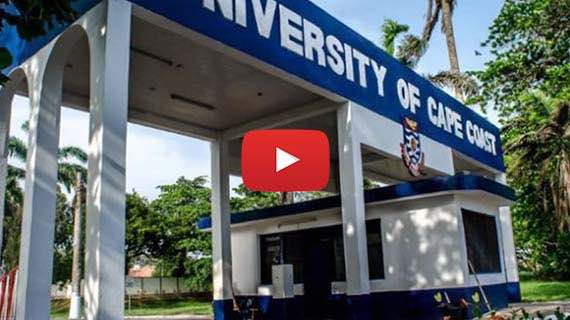 2019

to

2020
Academic Year
2019

to

2020
Academic Year
2019

to

2020
Academic Year
DIVERSITY . CHALLENGE . PERSEVERANCE . EXCELLENCE .
"A resourceful network of graduate students ensures that everyone receives the best experience on campus."
Master of Philosophy Student, Level 800
"The large commecial crop and livestock farms available for practical and research purposes make UCC an exciting institution for the study of Agriculture."
"You would not experience discrimination on the basis of race, gender, religion or whatsover. UCC is an equal oppotunities institution."
Diploma in Basic Education, Level 200
"The tutoring methods being applied by the business school at UCC can be compared with any of the top business schools anywhere in the world."
Bachelor of Management Studies
Five Colleges, Graduate School. Infinite Possibilities.
We want the whole world to know about you today, Smile you under the spotlight.