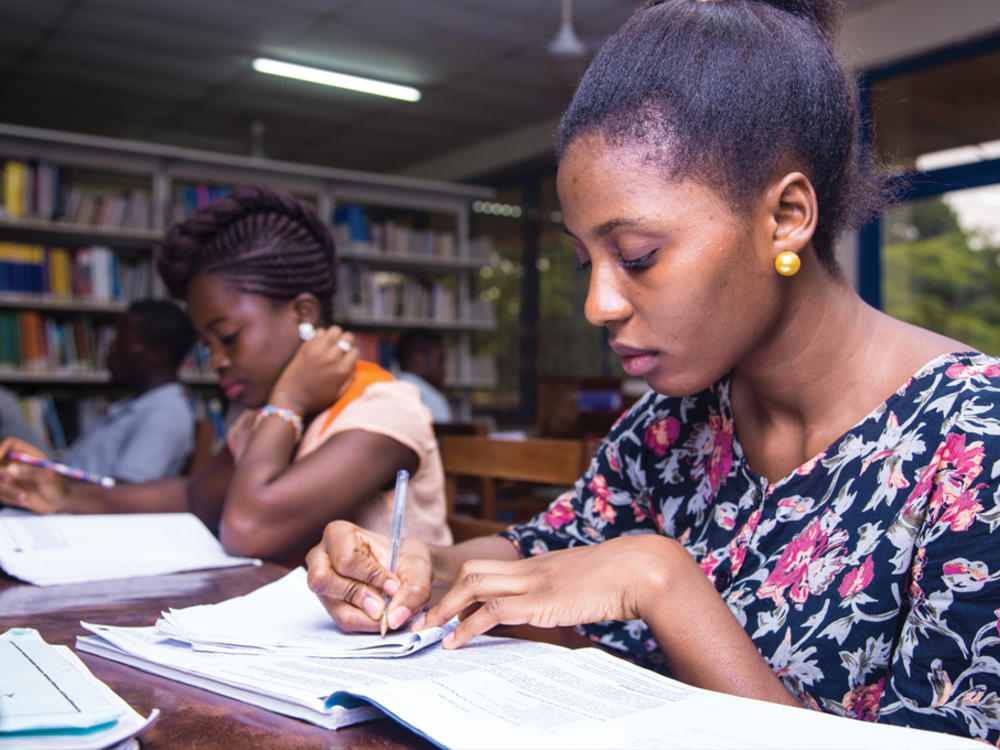 The School of Graduate Studies and the College of Distance Education of the University of Cape Coast, invite applications from qualified persons for admission into Top-Up Master of Commerce Programmes by Distance Learning for the 2019/2020 Academic Year.
A.         PROGRAMMES
The programmes are in the following areas of specialization:
MCom

(Accounting)

MCom

(Finance)

MCom

(Human Resource Management)

MCom

(Marketing)

MCom

(Management)
B.         DURATION OF PROGRAMMES/FEES
Each programme will be run for twelve (12) months at a cost of Twelve Thousand, Five Hundred Ghana Cedis (GH¢ 12,500.00).
C.         SALES CENTRES/ MODE OF PAYMENT/COST OF E-VOUCHERS
                Application forms/ E-vouchers can be obtained from the following locations:
All Regional and District Study

Centres

of CoDE (Bank Draft)
University of Cape Coast Accra Office,

Tesano

(Bank Draft)

CoDE Graduate Studies Unit, University of Cape Coast (Bank Draft)
Applicants can purchase a voucher at any of the designated centres at a cost of Three Hundred and twenty Ghana Cedis (GH¢ 320.00).
D.         ENTRY REQUIREMENTS
            1. Applicants seeking admission into the Master of Commerce (Top-Up) programmes must have a taught Masters qualification (such as MBA) from a recognized university or equivalent institution in the intended field of specialization with a minimum grade point of 2.5 or its equivalent.
            2. Applicants must also attach a proposal of not more than 5 pages.
            3. Pass a selection interview.
E.         LEARNING CENTRES
The Master of Commerce programmes will be mounted in four (4) of our Regional Learning Centres namely:
Accra (Accra Learning Centre,

Adjiringano

)

Cape Coast (College of Distance Education Building, UCC)

Kumasi

Tamale
F.         SPECIAL ORIENTATION PROGRAMME
All successful applicants will be invited to a special orientation programme to be held at their study centres in the various regions. Applicants will be briefed on the mode of delivery and other requirements they will need for completion of the programme within the stipulated period.
G.         CLOSING DATE
Closing date for sale of Vouchers (i.e Application Forms) is Monday, 25th November, 2019 and submission pf application forms to the Deputy Registrar, School of Graduate Studies, University of Cape Coast is Friday, 29th November, 2019.
H.         CONTACT NUMBERS
            For further information, please contact us by the following numbers:
0332091217/0209900939 – CoDE – UCC, Cape Coast
0332091125/0502110007 - CoDE – UCC, Cape Coast
0322041040/0265122212 – Kumasi
0200235985 – Tamale
0262313448 – Accra
0240077208 – Sunyani
0244576932 – Takoradi
0243035781 - Ho
0243333798 – Bolgatanga
0244701591 – Wa
0242290800 – Koforidua
CoDE-UCC Graduate Studies Office Landline – 0332091217
Whatsapp & Text Messages Only - 0507219519
REGISTRAR