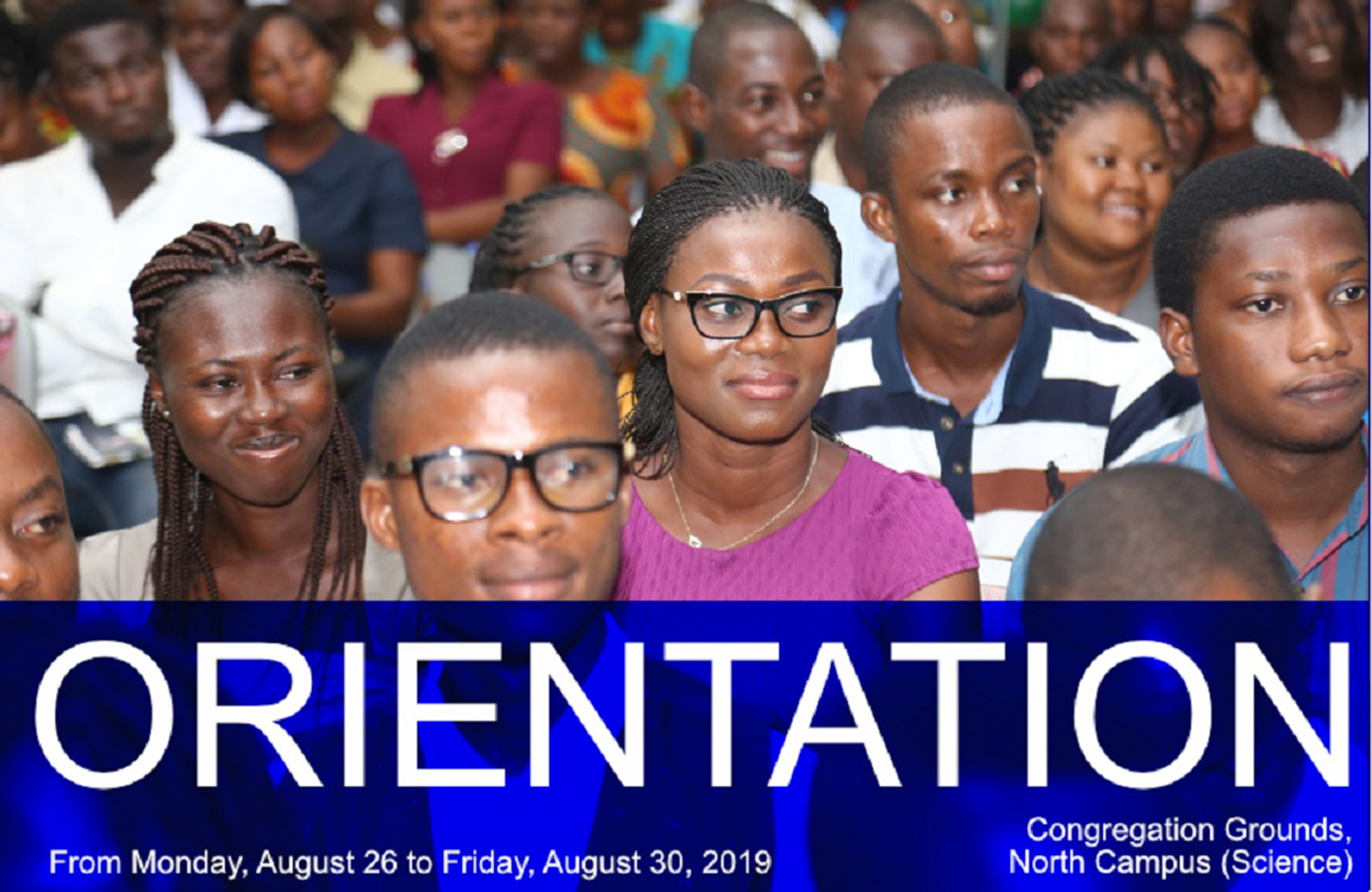 Speaker(s)
Heads of Departments, Sections and Units
The Office of Dean of Students will hold an Orientation programme to sensitise fresh students on expectations, dos and don'ts, and how to navigate their way around campus as they embark on the academic journey in the University
The event will involve speeches from various officers and students bodies within the University.
The event will start on Monday, 26th August, 2019, at the Congregation Grounds, North Campus (Science) at 8:00a.m.
All students are expected to be seated by 7:30a.m.
Other venues for the subsequent days will be Old Library (Oldsite), School of Medical Sciences Auditorium (Science), Main Auditorium (Science), C.A.A.L.T.C. Auditorium 900 (Science), LT 20 & 21 (Science) and S. K. Adjepong Lecture Theatre (LLT - Science)
All fresh students are entreated to participate in this important activity.
Key Features / Side Attractions
Speeches by various Officers of the University and Student leaders