Three faculty members from the UCC attended the first of two workshops organised by ICF as part of the 2019 Demographic and Health Surveys DHS fellowship in Addis Ababa, Ethiopia from February 26 – March 8, 2019.
The faculty members from UCC were Prof. Eugene Kofuor Maafo Darteh of the Department of Population and Health; Dr. Isaac Buabeng of the Department of Basic Education and Mrs. Clara Akuamoah Boateng of the College of Distance Education. The workshop attracted participants from Afghanistan, Myanmar, Senegal, Ethiopia, Ghana, and Indonesia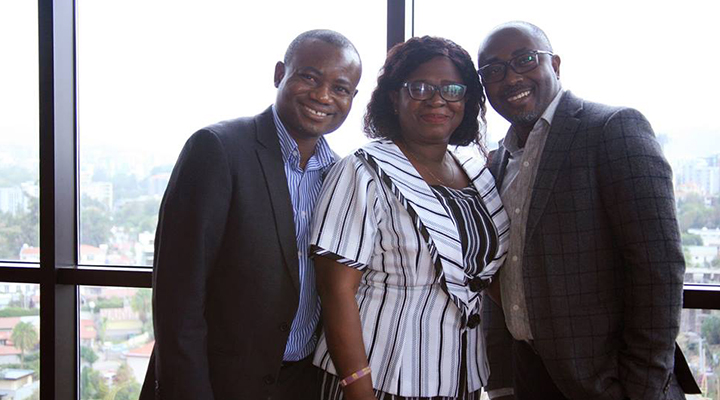 DHS Program
The DHS Program is a project of the U.S. Agency for International Development, contracted to ICF. The DHS Fellows Program is a capacity-strengthening strategy of the DHS Program. The objective of the Fellows Program is to increase the capacity of university faculty from DHS countries and to build long-term institutional sustainability for universities to train students and faculty to further analyze DHS data. The primary objectives of The DHS Fellows Program are;
To teach Fellows to analyze and conduct research using DHS datasets
To strengthen skills that Fellows will use to integrate DHS data in teaching
To increase the ability of Fellows to strengthen the capacity of others for using DHS data at their home universities                                                                                         
As part of the fellowship, the team is expected to produce a working paper and subsequently publish a journal article titled "Uptake of Intermittent Preventive for Malaria in Pregnancy: Further Analysis of 2016 Ghana Malaria Indicator Survey". Also, they are required to build the capacity of interested faculty and students in the use of DHS data and STATA.                                                                                       
UCC was the only University in Ghana with faculty winning the 2019 DHS fellows award.