Teachers and pupils of the University of Cape Coast Junior High School (UJHS) have commemorated this year's African Union (AU) Day with a colourful event which displayed the various flags of member states in a well-staged choreography and a display of their rich cultures.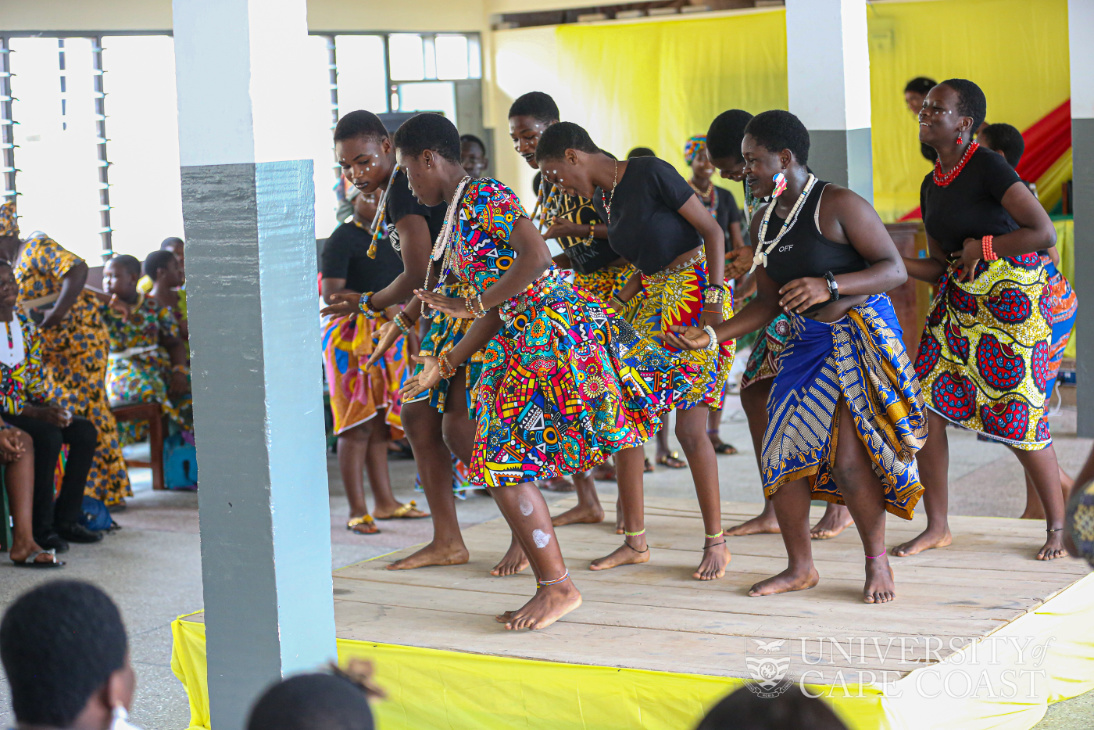 A section of learners at UJHS performing an African dance
It was all fun and there was a buzz of excitement in the air as both tutors and pupils wore beautiful traditional attires.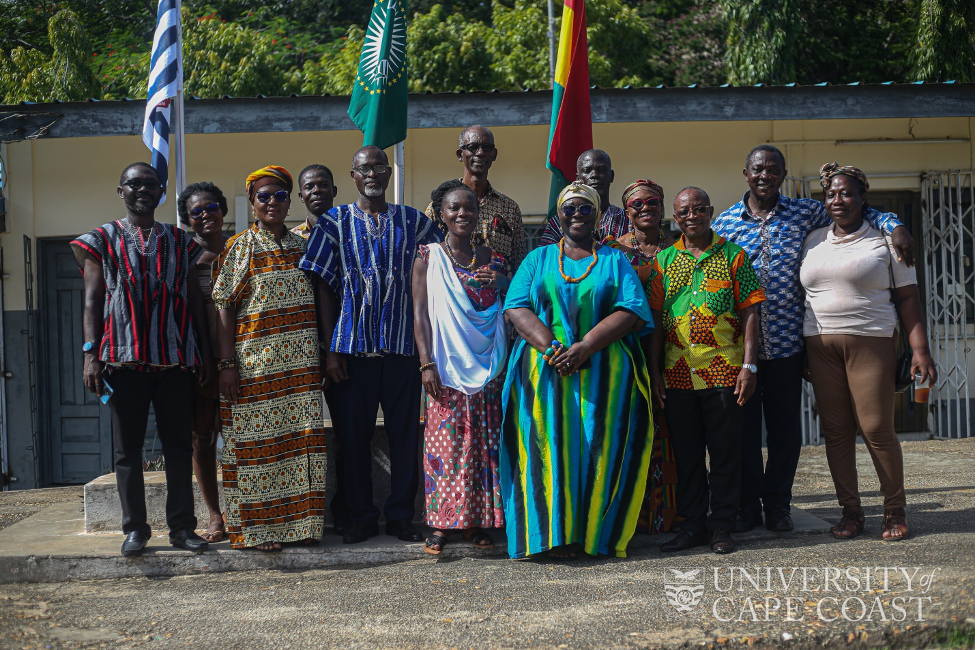 Some teachers at the UJHS clad in beautiful African clothes
Celebrated on the theme, "Acceleration of  African Continental Free Trade Area (AfCFTA) Implementation", the Africa Union Day is the annual commemoration of the foundation of the Organisation of African Unity on 25 May, 1963. It is celebrated in various countries on the African continent, as well as around the world.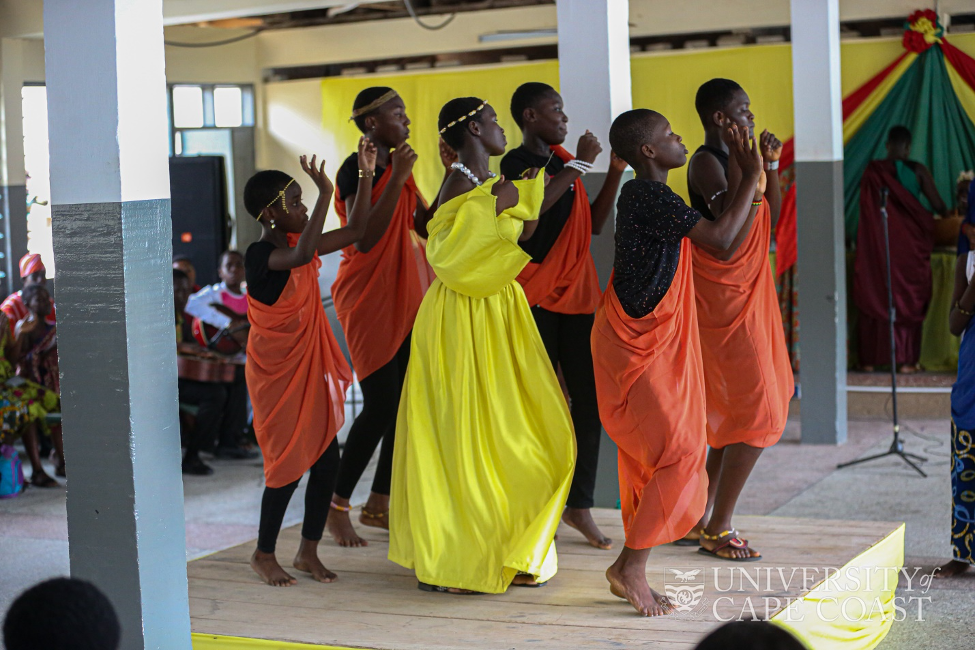 A group of learners in choreography
Explaining the rationale behind the event, the Assistant Headmistress of the University JHS, Mrs. Eleanor Onyame, said it was to encourage the pupils to learn more about their cultures.  To this end, she noted that each class was given a country to research on and deliver a detailed presentation on it.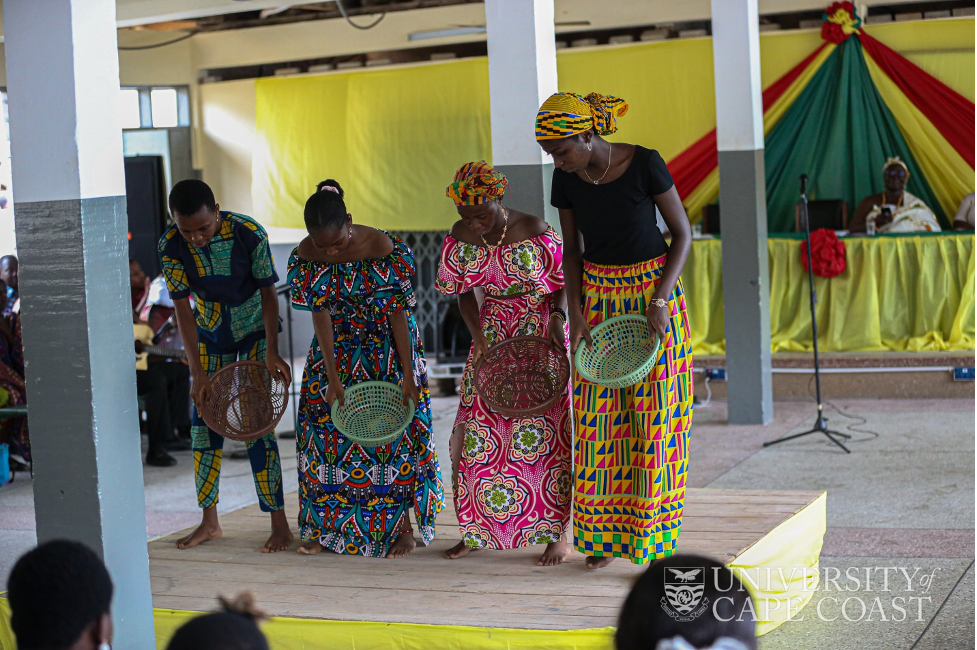 Another group of learners treating their colleagues to an African dance
She noted that there was the need for Africans to use the AU day to reflect on its rich culture which contributed to their uniqueness in the world.
 Mrs. Onyame urged parents to inculcate African culture and tradition in their children by patronising made-in-Ghana and other African products.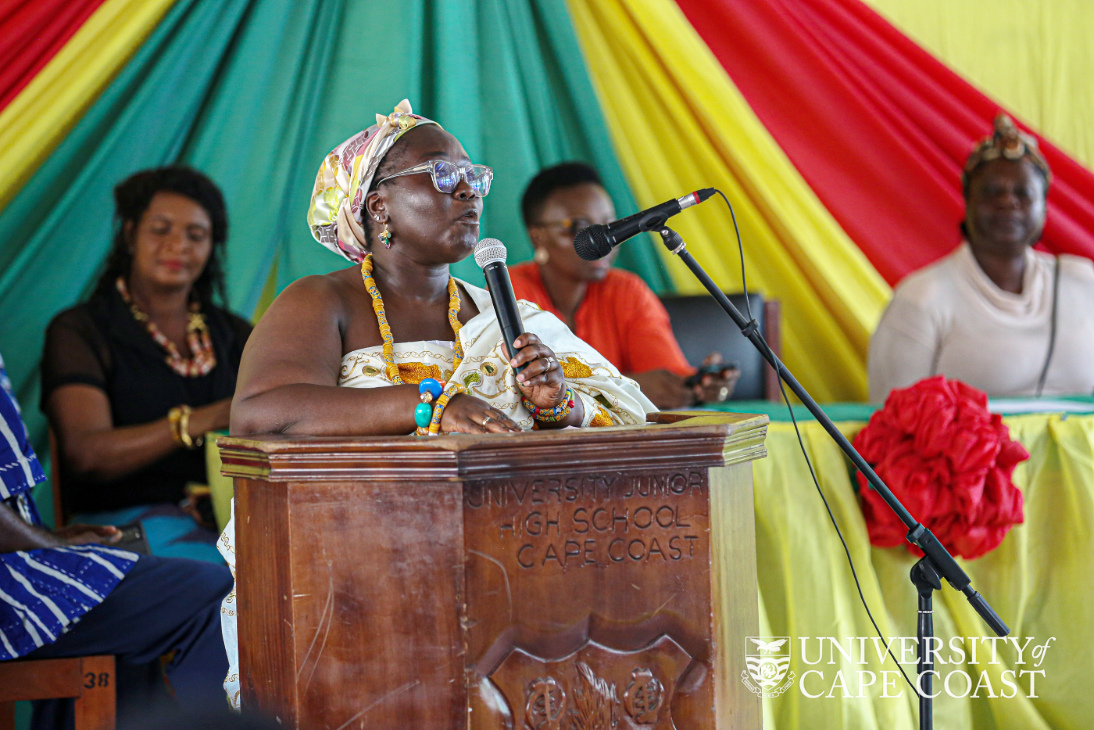 Mrs. Eleanor Onyame addressing the gathering during the AU Day celebration
The conspicuously excited pupils were grateful for the opportunity to learn about other countries and the varied cultures they had. Some learners were intrigued about the similarities that existed among the cultures and praised their teachers for putting the event together.
Source: Documentation and Information Section-UCC