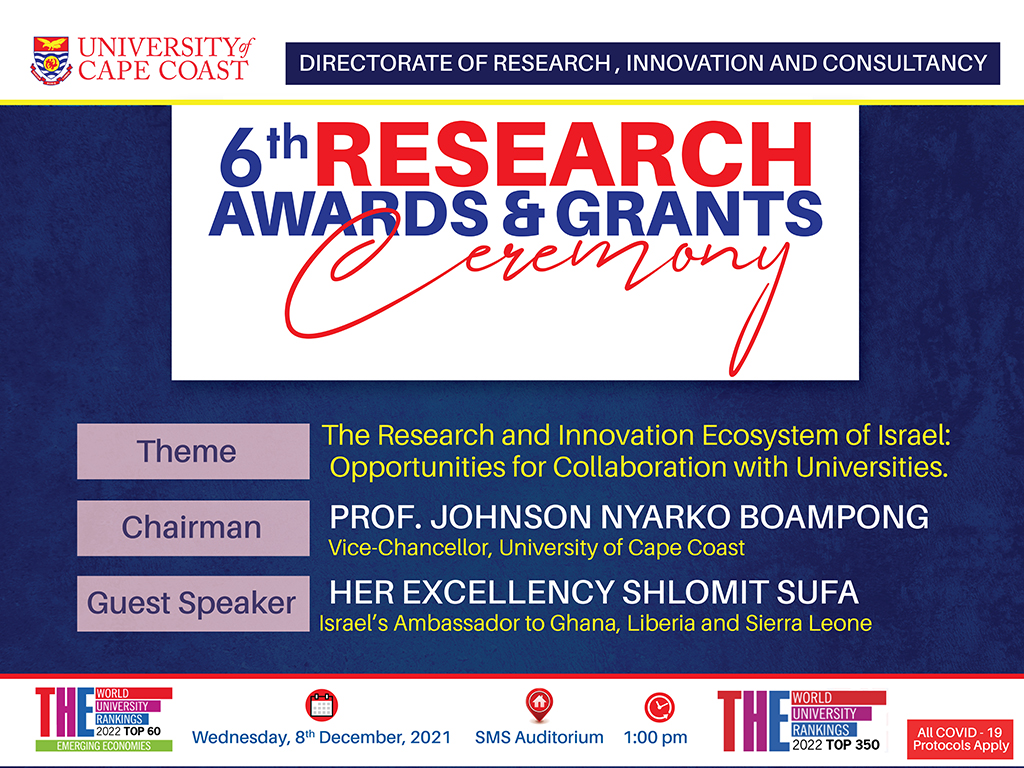 Speaker(s)
Prof. Johnson Nyarko Boampong (Vice-Chancellor) - Chairman
Her Excellency Shlimot Sufa (Israel's Ambassador to Ghana, Liberia & Sierra Leone) - Keynote Speaker
The Directorate of Research, Innovation and Consultancy (DRIC), under the auspices of the Office of the Vice-Chancellor, wil hold the 6th Research Awards and Grants (RAG) Ceremony on the theme: The Research and Innovation Ecosystem of Israel - Opportunities for Collaboration with Universities". 
Her Excellency Shlimot Sufa, Israel's Ambassador to Ghana, Liberia and Sierra Leone will be the Keynote Speaker at the ceremony.
The ceremony will be used to award Research Grants to staff of the University and also award the research output of some staff.
All COVID-19 protocols will be observed. 
All are cordially invited.
Key Features / Side Attractions
Presentation of awards and grants