The Chief Executive Officer of GCB Bank, Mr. Anselm Ray Sowah, has observed that the current education system does not give students enough opportunities to build themselves outside the classroom so that they can be relevant to industry.
Mr. Sowah indicated that industry was looking for students who could think and analyse situations to solve complex problems affecting society.
The CEO of GCB Bank made these observations when he delivered a lecture on the topic "Linking Education to Industry: Regaining the Past" as part of the Second College-Industry Week Celebration of the College of Humanities and Legal Studies.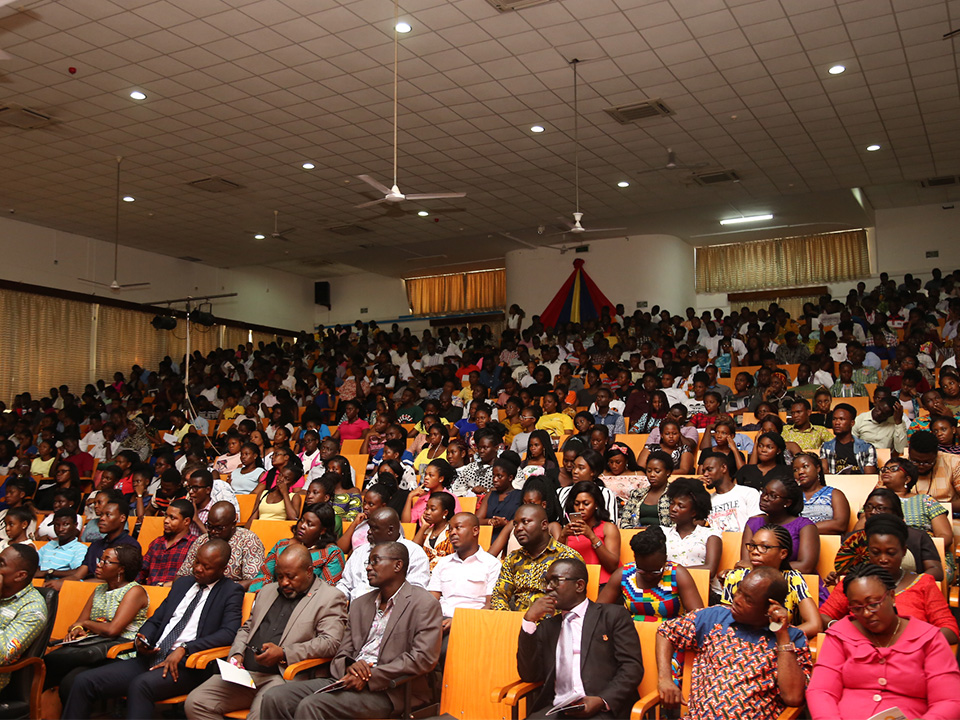 Students Memorise Lecture Notes 
Mr. Sowah pointed out that most students in universities devote the greater part of their time memorising lecture notes instead of understanding what they have been taught. He urged students to be open-minded and read other materials related to their field of study and other disciplines to enrich their depth of knowledge. "Your imagination is a great workshop of solution" he reminded them
According to Mr. Sowah, we have not made good use of the vocational and technical institutions which had led to waste of talents. "Our inability as a nation to take advantage of technological advancement has left most industries in the country stagnant," he noted.  He was worried that some universities which were supposed to train scientists and promote technology were now offering more programmes in the humanities.
Present at the lecture were the Vice-Chancellor, Prof. Joseph Ghartey Ampiah; Pro Vice-Chancellor, Prof.  Dora Edu-Buandoh; Registrar, Mr. John Kofi Nyan; Provost, College of Humanities of Legal Studies, Prof. Eric Amuquandoh; Provost, College of Health and Allied Sciences, Prof. Johnson Nyarko Boampong;  Deans, Heads of Department, lecturers. students and other members of the University Community and a section of industry players.