The Dean of the School of Nursing and Midwifery, Dr. Dorcas Obiri-Yeboah, has advised students of the School to seek the services of academic advisors to guide them in their studies and research work.
Dr. Obiri-Yeboah expressed worry that students were not making good use of the services of academic advisors in the School. She indicated that the School has a number of skilled academic advisors who were available to attend to their academic needs adding that "making use of the services of counselors will enhance your academic work".
Dr. Obiri-Yeboah was speaking at the Students-Management Consultative meeting of the School at the C. A. Ackah Auditorium 900.  She explained that the meeting was to deliberate on pertinent matters relating to academics and students' welfare and also to strengthen the relationship between faculty and students within the School.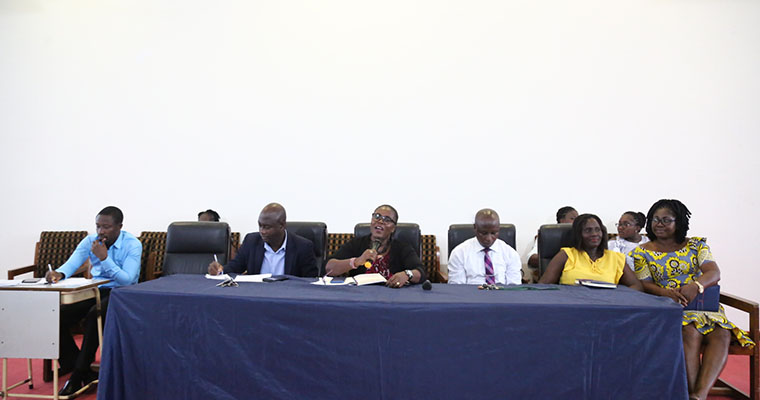 Punctuality to Lectures and other Functions
Addressing the issue of punctuality, Dr. Obiri-Yeboah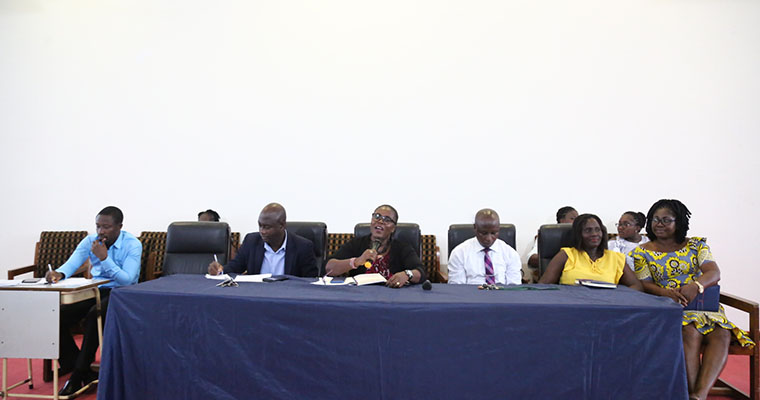 entreated the students to attend lectures and other important functions on time. She noted, "lateness does not speak well of you because of the Nursing profession you have chosen, so be reminded that your attitude towards time is between life and death".
Touching on concerns by students on the difficulty in getting first-class in the School, Dr. Obiri-Yeboah indicated that "every student is capable of obtaining First-Class and the School will not deny any student who puts in much effort to deserve First-Class".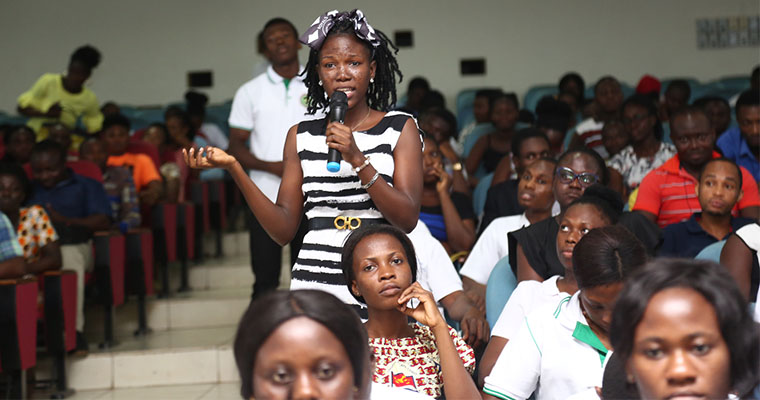 Some of the issues students raised at the forum bothered on the bus arrangement for students, delay in the release of exams results, grading system among others which the School Management provided responses. Present at the forum were lecturers of the School.