A Senior Lecturer at the Department of Health, Physical Education and Recreation (HPER), Dr. Elvis Hagan, has donated "Veronica" bucket, water bottles, sleeping mats, liquid soap and assorted educational materials to the Hope Daycare Centre at Kokoado-Apewosika, near UCC.
The donation was as a result of research conducted by Dr. (Mrs.) Salome Amissah-Essel, a colleague in the same department.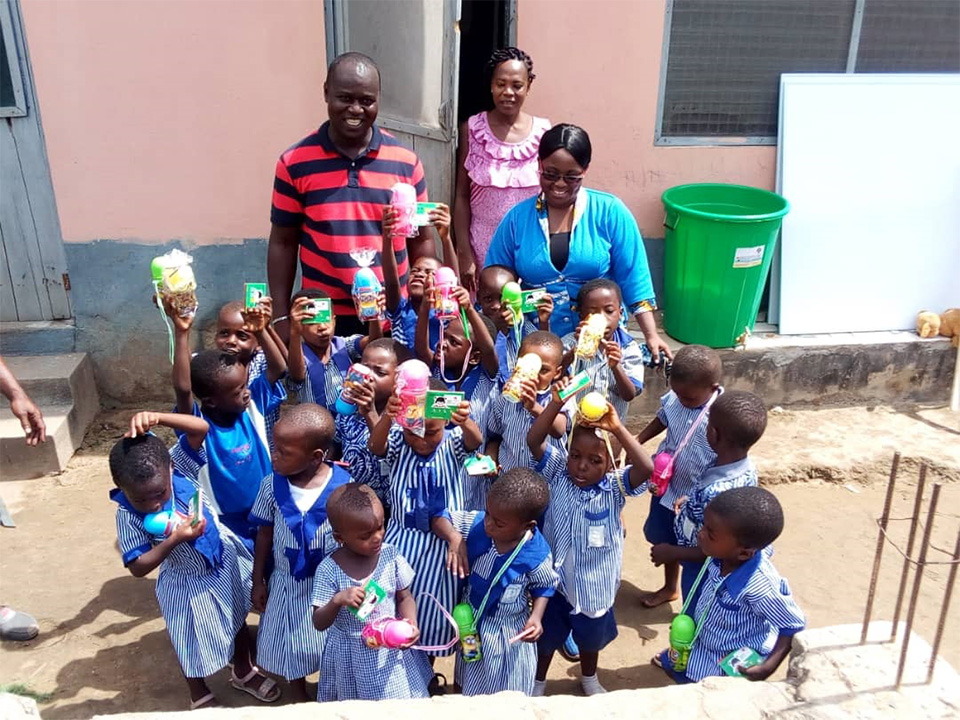 Findings of Dr. Amissah-Essel's Thesis
Dr. Amissah-Essel's PhD thesis which won her a Dean's Award of Excellence at the 51st congregation in 2018 looked at the health and safety conditions of Early Childhood Care and Development centres in the Cape Coast Metropolis. Her findings brought out the plight of some of the Daycare centres in the Metropolis.
Explaining the reason behind the donation, Dr. Hagan indicated that the PhD research work was meant to solve problems in society and, therefore, decided to help address some of the issues raised in the work.
The Proprietoress of the Centre, Madam Elizabeth Awotwe, who received the items, expressed her sincere gratitude to Dr. Hagan and promised to put the items to good use and also ensure that the children under her care are healthy and safe.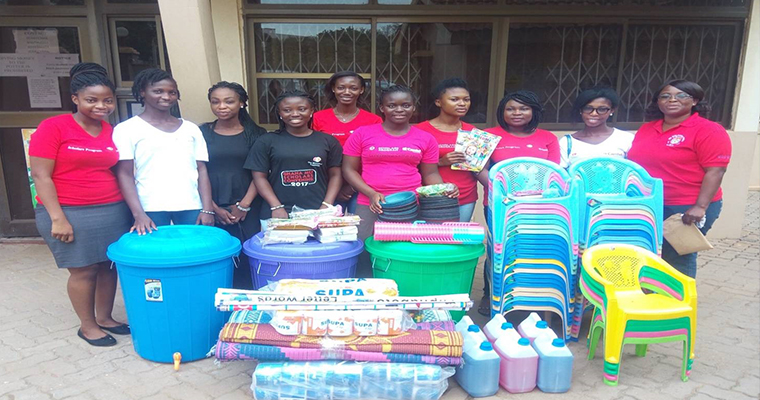 Dr. Amissah-Essel's research findings have also brought in donations to some other centres in  2018. A group of young UCC female students under the Camfed-MasterCard Scholar' programme made donations to two Daycare centres in Akotoyir (Gyedzi Daycare and Vero's Memorial Daycare centre) and one centre in Effutu- Koforidua near Jukwa (Happy Home Daycare centre). These centres were presented with plastic chairs, "Veronica" buckets, drinking cups, plates, sleeping mats, liquid soaps and assorted educational materials.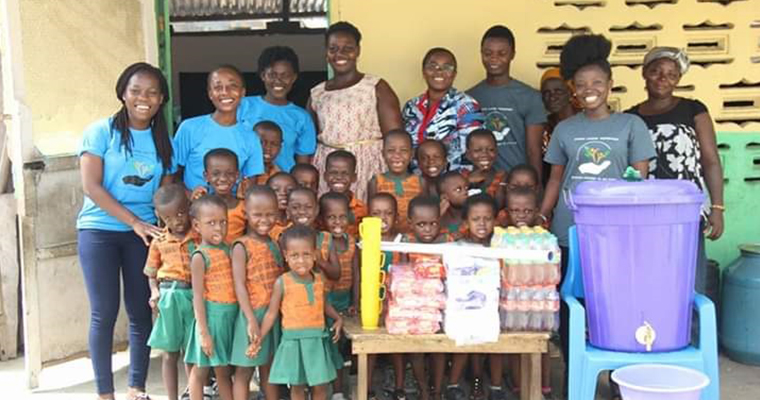 An NGO called Impart Foundations which is managed by  Ms. Dorcas Babet Kwofie, a student of UCC also donated similar items to another Daycare in Adisadel (Ansadi Daycare centre).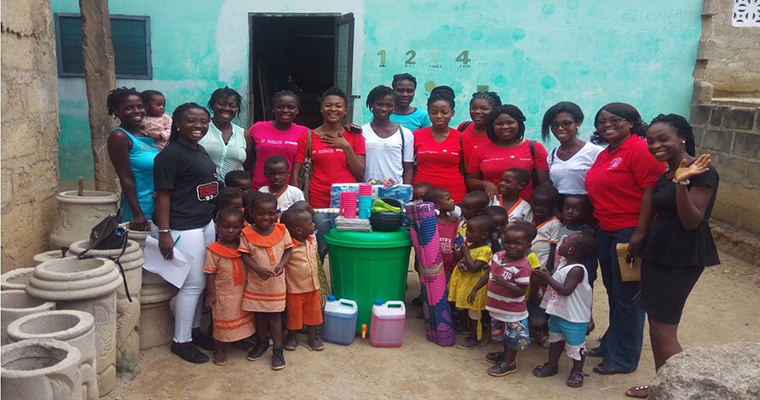 Dr. Amissah-Essel is still appealing to individuals and organisations who will like to touch the lives of children, to contact her at the Department of Health, Physical Education and Recreation, UCC or call her on 0246762533 or mail her at salome.amissah-essel@ucc.edu.gh: for there are a lot of children in Daycare centres who need assistance.